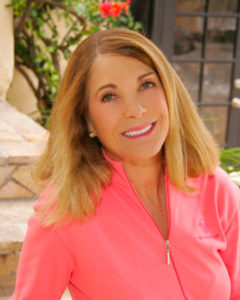 Lines In The Sand was a wonderful experience with Annie (Chief Inspirational Officer) as the teacher/coach.  I participated in this course with nine other women from all walks of life.  Some were career women; others were mothers, daughters, and wives.  I would have never met these remarkable women if I hadn't taken the course.
Lines In The Sand allowed me to slow down and reflect on the important things in my life.  It also reminded me to be grateful every single day and to stop and smell the roses.  Life is short, so the class encouraged me to be more patient, understanding, thoughtful, caring, loving, inquisitive, and to try new things.   The class helped me to do uncomfortable things that were worth forging through, as it was a true growth opportunity. 
Lines In The Sand provided many challenges that apply to everyday life.  It made me stop and think about different areas of my life including career, family, friends, finances, and faith.  My most special moment was the recommendation to reach out to someone from my past.  I contacted my first boss in the mortgage business.  It took him several months to get back to me.  He had moved so it took a while for my letter to catch up to him.  Getting in touch allowed me to reconnect with a very influential person in my life who I admire tremendously.  
I would highly recommend this class to anyone wanting to grow and experience new thought processes that will help you to evolve to your best self.  Anyone could benefit from this class.  It was 10 of the best months of my life.
-Margaret Miller
. 
-Terri Funk Graham