Women Who Live & Lead With Intention
This program is unique. Female leaders in a small group (10 women) convene in a private barn where they take part in a life-changing, year-long journey of real and lasting impact. For seven hours, once a month, we gather to restore and reunite with our true essence. We imagine, design, and dare to live an authentic life filled with joy and appreciation, and we courageously become our best selves.
Women Who Live & Lead With Intention was intentionally created to facilitate women in leadership, female entrepreneurs, and women, in general, to thrive and have joy in their personal and professional lives. There is a focus on increasing the "soft skills" of leadership and moving beyond 'that's the way we've always done things,' managing stress to avoid burn-out, and gaining tools to build and retain a strong and thriving team all while discovering and maintaining inner peace and balance.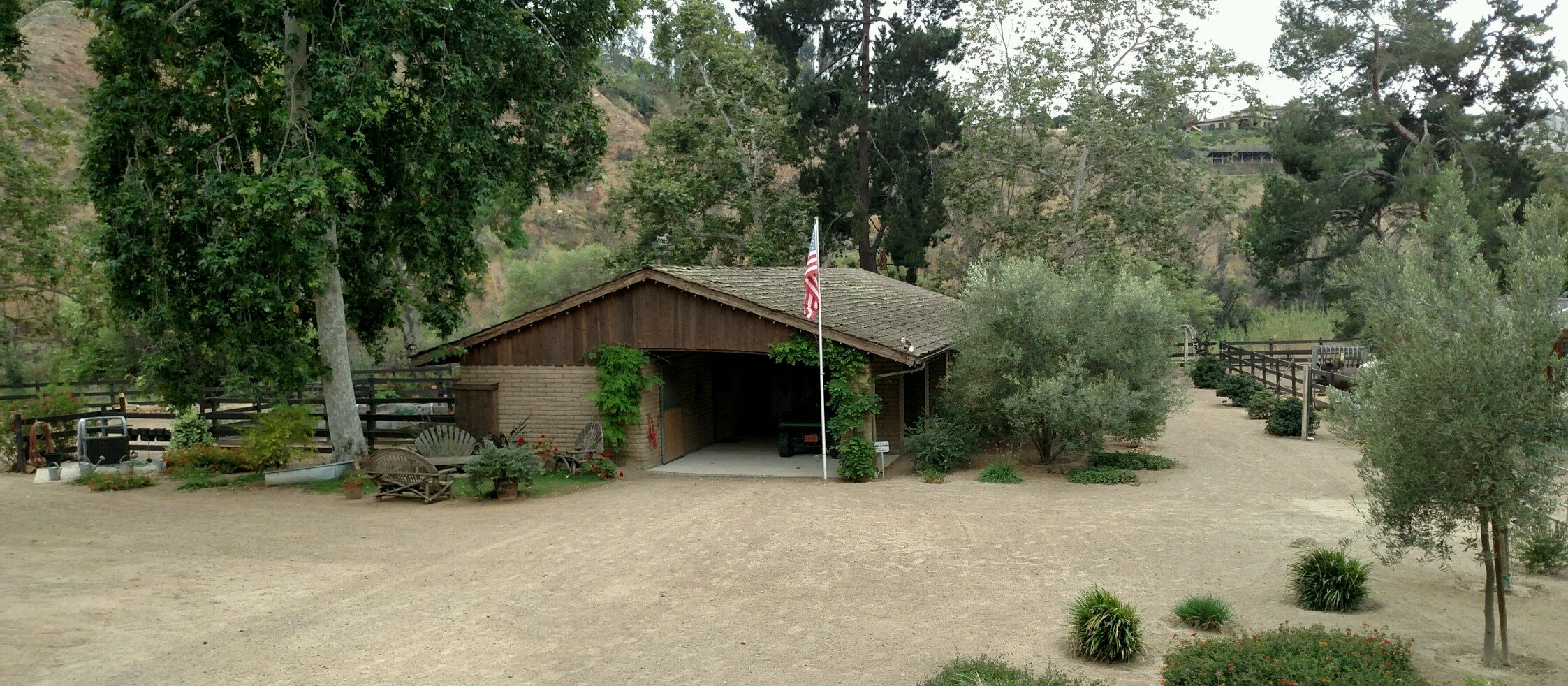 Each session focuses on one of ten Intentions:
Be Authentic
What does it mean to be an authentic woman and leader? Do you pretend to be someone that others want you to be? Or that you think others want you to be? Intention One will allow you to wholeheartedly recognize and accept your worthiness and become your authentic self. You will learn how to live and lead with an awareness that gives you peace.
In This Session, You Will…
Identify what makes you an authentic woman and leader
—
Define how you make a difference
—
Declare and prioritize your values
–
Create your ideal "Circle of Life"
—
Make specific commitments to enhance the way you live
–
Live like you mean it!
—
Start creating your Life Vision Book
View Every Experience As A Gift
Ah, this is a tough one. How can heartbreak of any sort be a gift? Gifts are unrecognizable when you are in the eye of the storm drowning in anguish, fear, and disbelief. It is only when you get to the other side of the pain and disappointment that you have the soundness of mind and the peace in your heart to understand, know, and accept the gift.
In This Session, You Will…
Come to understand that life doesn't happen "to us", but "for us"
—
List the "gifts" in your life and record why they are gifts
—
Chronicle your greatest "gift" and share it with others
—
Create a list of G.I.F.T.'s that you will use to make a difference in the lives of others
Quiet Yourself So That You Can Hear The Whispers of Destiny
Stop being busy, being busy. If your busyness is showing up as a distraction in your life that is keeping you from living peacefully moment to moment, then break up with it! In this session you will learn how to live with awareness and attentiveness to what you are doing and how you are spending your time. You will learn how to detach from busy and that NO is a complete sentence.
In This Session, You Will…
Identify what 'peace' means to you
—
Determine when you are most at peace
—
Determine when you are most at peace with others
—
Create your very own "Quiet Place"
Embrace + Practice Surrender
Surrender gives you freedom. We have come to perceive that holding on to people, places, circumstances and things will provide us happiness. And then we find ourselves in a state of worry and stress over the fact that those things will be lost or taken from us. As this downhill spiral continues we then get comfortable with the pain of such loss because in some way we get mileage out of our chosen suffering. This session guides you to a clear understanding that the past is over and done, the future is yet to come and that there is great joy in the NOW. Letting go lets happiness in.
In This Session, You Will…
Learn how to accept each moment for what it is
—
Realize how to enjoy the now-ness of your life
—
Rid yourself of the need for attachment
—
Rid yourself of the need to control the outcome of situations in your life
Astonish Yourself Every Day
Astonishment is defined as extreme surprise or amazement. When was the last time you where astonished? We get so caught up in our daily lives of coming and going and doing instead of being that we rarely take the time to ponder or actually see the endless opportunities for astonishment that are vastly available all around us. This session will provide you with the tools to become more present and aware in your daily living and leading.
In This Session, You Will…
Infuse your days with newness + wonder
—
Identify your perceived limitations and eliminate them
—
Make yourself astonish-able
—
Create your life moment by moment instead of from the past or the future
—
Get complete with others
—
Identify and take note of everyday miracles
Do Right, Not Be Right
Starting from the time we were in pre-school we were rewarded for "being right". As a result, the need to be right becomes deeply ingrained in us as we grow and develop. The need to be right is a symptom of the lack of self-esteem or wanting to be in control or feel superior to others. Many people become consumed with needing to be right to the point of creating miserable, lonely, and in extreme cases, an unhealthy life. This day will provide you with the opportunity to be a brave and compassionate warrior who becomes interested and empathetic with yourself and others. You will learn that the antidote to "being right" is "doing right".
In This Session, You Will…
Ask and answer life-changing questions
—
Understand the power of vulnerability
—
Learn the difference between flow and rigidity
—
Be able to choose Joy over Fear
—
Recognize that each choice you make creates the life you live
Be Impeccably Fiscally Disciplined
Oftentimes our financial situation is a reflection of our thoughts, beliefs and emotions as it relates to money. Wars have been fought over it, some relationships have thrived because of it while others have fallen apart. Some people never worry about money, others never stop worrying about it. The decisions we make regarding money can cause great strife or provide much wholesomeness in our lives. The choice is ours. This session will guide you in developing a healthy association with money while getting your financial life in good order.
In This Session, You Will…
Determine your financial "musts"
—
Define what wealth means to you
—
Understand the Wealth Mindset
—
Learn the many varieties of wealth
—
Create a personal budget
—
Define your financial aspirations
Live Graciously
To live graciously we must recognize that "more isn't always better" and we really do have all that we need. Graciousness or grace-filled-ness is not achievable when we are overscheduled, over committed, and overloaded. Only in a graceful life can one recognize and honor the possessions that we have, appreciate the real worth of loved ones and others we care for, and value who we are. This session will guide you in looking closely at ten areas of your life and making thoughtful choices about how you want to "be" in each of these domains.
In This Session, You Will…
Create moments of grace for yourself and others
—
Introduce graciousness into your daily living and leading
—
Bring joy to yourself and others
—
Slow down and enjoy the simple things
Take Responsibility For You, Inc.
Why is it that we humans are hell-bent on complicating our lives? It is as if we thrive on being over scheduled and overwhelmed. We champion chaos and throw in a dose of drama now and then for good measure. We get accustom to living life completely undone and the thought of simplifying and getting back to basics can seem more frightening than public speaking. Fear can keep a person very busy. This session will allow you to discover the power in "letting go". You will start to unleash yourself from the illusions of your ego and connect to your authentic self.
In This Session, You Will…
Understand the difference between control and inspired action
—
Create a foundation of "simply being"
—
Start to live from the inside out
—
Re-assess your current way of being and refine your life to one of presence and acceptance
Leave A Dent
How are you going to live that will contribute to the world in a way that matters? Do you leave people, places and things better than how you found them? Instead of focusing on what you want from life, have you considered asking, "what does life want from me?" Your time on earth is important. There is a purpose behind you. You are not here by accident, you have a destiny, you have work to complete. Your role is essential.
In This Session, You Will…
Explore your purpose from the inside out
—
Declare your Manifesto
—
Affirm the impact you are committed to in all domains of your life
—
Write your "Life Story"
—
Plan your life celebration
Your Investment
Are you a Human Resources executive, a woman in the C-Suite or upper management, or a female entrepreneur that feels stress, overwhelm, lack of focus, or constant fatigue?
You're NOT ALONE.
A recent study shows that 60% of executive and professional women experience anxiety, stress, and psychological distress in the workplace.
These stressors can further perpetuate conditions such as depression, heart disease, chronic pain, nervousness, cancer, strokes, and high blood pressure.
The solution to managing these pressures isn't putting on a smile and pretending everything is okay, attempting to get more done, or participating in behaviors that add fuel to the fire, it's about employing a NEW PARADIGM.
Creating A Life You Love Requires
Thinking, Planning, and Behaving Differently.
I love that there are women-only leadership programs offered. The challenge I have with the vast majority of these offerings is that they last for a day or two or even a week. Then the participants return to their family and work environments without the tools and resources needed to make lasting change.
Let Me Be Clear.
Just like you, I battle fears. I have many demands on my time. I have relationships to nurture and my health to manage. And along the way, I have had unexpected events arise that I have had to navigate through. As a result, I have developed a roadmap to intentional living that works.
Introducing
Women Who Live & Lead With Intention
An Entire Year of coaching, resources, connection and support, and inspiration

12 wholehearted and focused group gatherings facilitated by Annie M. Fonte

A Women Who Live & Lead With Intention binder

Digital downloads for each module

A journal to capture notes and thoughts throughout your year-long journey

A Life Book to house the visions to Create A Life You Love

A copy of Annie's book, Keep Your Ass In The Saddle — How a Farm, a Fire, and Failure Led Me to Freedom

A "Be"- Attitudes Kit, developed by Annie to assist you in your self-care

One 30-minute one-on-one live or Zoom session with Annie each month

One year FREE membership to the Brave. BOLD. Badass Community
What Is My Investment?
The investment for the program is as follows:
One time outlay of $12,000
Six-time investment of $2,000 each
12-time investment of $1,000 each
The focus of this program is on authentic leadership, effective team-building, stress management, and personal development.  I recommend that companies invest in their C-Suite female executives and upper management to participate in this program as a benefit.  The return on investment is far-reaching, leading to enhanced mental wellness and leadership skills throughout the organization.